Who is Coach Easly?
Former NFL player and Bunnell High School graduate joins the coaching staff at Norwalk High.
Norwalk High has hired a former NFL wide receiver , but who is this guy? His name is Marcus Easly. In 2010 the former Bunnell High School receiver was drafted in the 4th round of the NFL draft at pick 107 overall by the Buffallo Bills. So what happened and how did this former NFL  star get to coaching at Norwalk High School?
About the Writers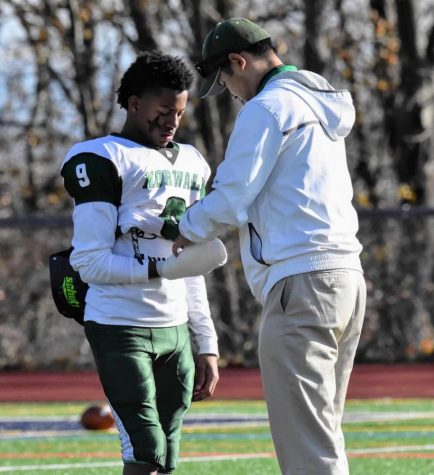 Isaiah Asmani, BCSN Content Creator
My name is Isaiah Asmani I am a content creator and currently a senior at Norwalk High School. I am one of the Varsity football captains. My love of sports...