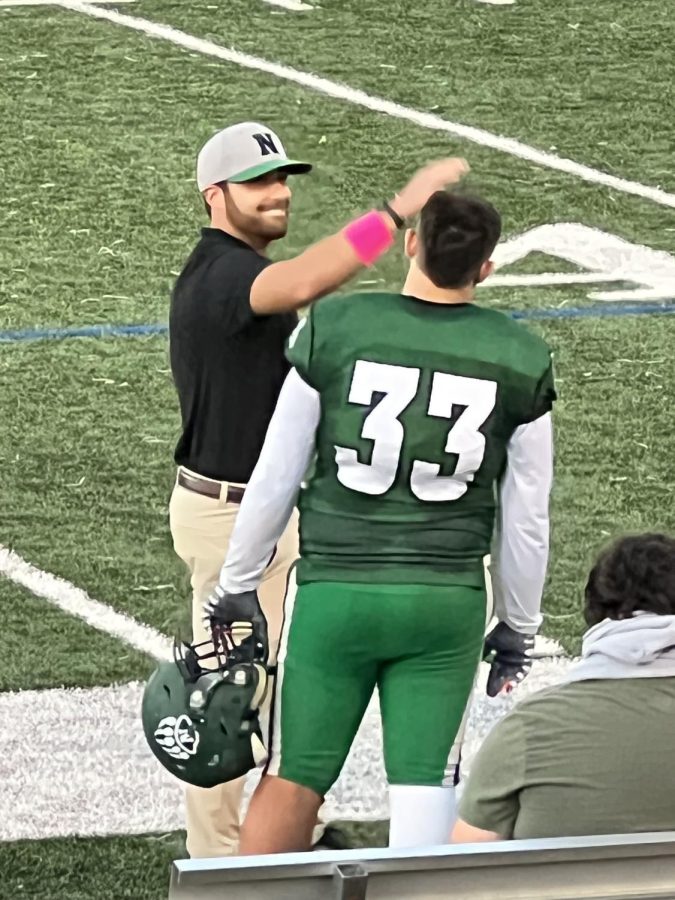 It's a Brotherhood
February 10, 2023
For most a brother is just a brother.
Not for me.  When I was just 3 years old my dad passed away of a massive heart attack at age 38.  Growing up for me my "father" was my brother Marco.  He was the person in my life that would do it all for me.  If his friends were over, he would include me with them.  If I wanted to go hit or go to the field he'd be the first one throwing me soft toss and hitting ground balls to me to get ready for the season.  Even when he went away to college I'd get a call from him at least twice a week to check in and see how school was going, sports, just how life was.  If I needed a ride somewhere he would grab his keys right away and take me to where I needed to go.
This year during football season I got the pleasure to share the field with my brother.  He was the linebacker's coach for us at Norwalk High and fortunately for me I happen to play linebacker.  I couldn't have asked for a better experience.  Every time I messed up I'd hear about it for the next week until I messed up again then I'd hear about that for the next 2 weeks.  Every time I made a play my biggest fan was on the sideline jumping up and down and when I got to the sideline I'd get the biggest hug and the excitement was through the roof.
I know we've had a tough path but we've gotten through it together with the help of mom and Jess.  Thank you for all you've done for me. I wrote you a little something.
Dear Marco,
Thank you for having my back through thick and thin.  Thank you for being my biggest supporter but also keeping me in check whenever it was needed on and off the field.  I'll miss our pregame hugs more than anything but I know I'll see you after the games.  I'll be looking up in the stands after I make a play to make sure you're still jumping up and down on the bleachers.  Thank you for spending this fall on the field with me and Pop.  I know you, Jess and I are all putting the biggest smile on dad's face.  Thank you coach, thank you dad and most importantly thank you brother.