Two for the price of One
A look into how these brothers get along as captains of different sports
Captains Jaylen and Shawn Brown, Brothers of the NHS basketball and football team, two well known players in the Norwalk high community talk about what it means to be brothers. Jaylen said " we're both locked in mentally even though we are both focused on our own sports and trying to get to that next level, we still know at the end of the day we still got each other no matter what" says Jaylen. Shawn said "  being brothers makes us push each other more, to be great he's lil bro like he said at the end of the day we got each other no matter what." In the previous basketball season Jaylen averaged 20.6 points, 4.4 rebounds, 4.6 assists and 3 steals for the Bears and  with a season high 54 points in a 88-82 double overtime loss to greenwich, He was ranked First team All-FCIAC.In the previous Football season Shawn had 472 rushing and 1,218 passing yards in his 2 years playing for Norwalk high which led him to many offers but ended up committing to stone hill.  This video shows the brothers previous season highlights.
About the Writers
Jordan Sheppard
Jordan Sheppard is a 15 year old Junior at Norwalk high school. He has interest in basketball and business. Jordan is an Editor/Logistics and Content Creator...
Yancy Singleton, BCSN Content Creator
Yancy Singleton is a 16 year old, Junior at Norwalk High School. He plays Wide Receiver and Cornerback for the NHS Bears Football team.  Yancy is an Editor/Logistics...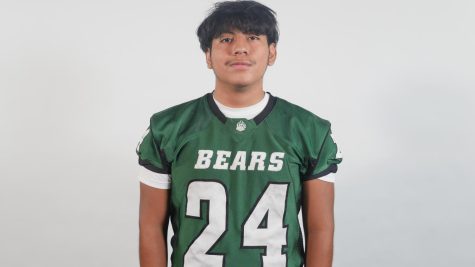 Eivyn Deleg
Eivyn Deleg is a 17 year old, Senior at Norwalk High school, He plays LB for football, and also is the reporter for BCSN