First round of playoffs for Bears volleyball
What's better than a hometown rivalry in the first round of the playoffs. The Norwalk Bears took on the Brian McMahon Senators on Thursday the 5th. Just like all rivalries go, the Bears and the Senators were neck and neck all game. The first set the Bears won 25-13 but McMahon made it rough for them the next four sets. The second set the Bears lost 20-25. This set was the set of serving with Norwalk tallying four aces and six faults while McMahon tallied three aces and five faults. The next set was really close with the Bears taking it in the second win by two extension that happened that set. The Bears called a timeout when they were down 11-14 and again when they were down 19-21 but after that they forced McMahon to call two late timeouts when they were up 23-22 and when they were down 23-24. McMahon had the first advantage after the deuce but the Bears fought back and scored three strait to win the set. Set number four went McMahons way when they won the set 25-20 tying the set total scores at 2 sets a piece. The last set was a thriller with it being forced to play extra points as the Bears completed their first round playoff win after the Bears took the advantage and won 16-14. This was a hard fought win for the team and they continue their playoff run playing the Ridgefield Tigers for there next game Saturday the 7th.
About the Writer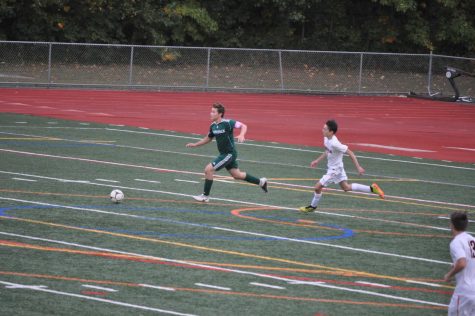 Avi Hurwitz BCSN, BCSN Content creator
My name is Avi Hurwitz and I'm a senior at Norwalk High. I am a content creator for NHS Bears Den and I love to write about each game I go to. At home...