Norwalk Battles Against Wilton, Falls 1-0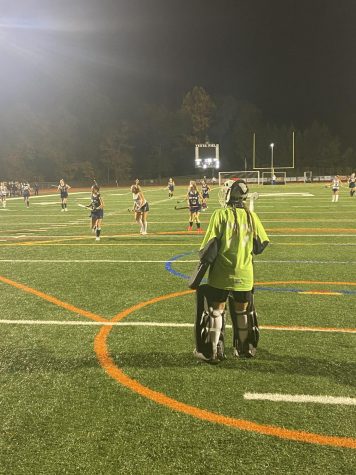 On this past Monday, October 19, the Norwalk Bears Field Hockey team fell in a 1-0 defensive battle to Wilton, making their record 4-1. For the full 60 minutes of the game, both teams stayed focused as they strived toward the win. In the first quarter, it was a fight for possession of the ball for both sides. Neither of the teams had many opportunities in the quarter due to the strong defense. Going into the second quarter, Norwalk had an opportunity as they had four corners in a row. However, an impressive defensive stand by Wilton denied the opportunity. As the second half of the game came, the energy grew to another level. Less than 3 minutes into the third quarter, Wilton's #20 Abigail Dolan assisted #10 Elizabeth Kendra stellar sweep shot going in the top right corner of the goal. Norwalk kept fighting to the last second of the game, but was unable to convert on their last opportunities to score. Norwalk High finished the game with 6 corners and 4 shots on goal, while Wilton finished the game with 9 corners and 23 shots on goal.
Norwalk's goalie, Sophia Taiyanides, was something special tonight. She recorded 13 saves with two saves that were ones to see which kept the game tight. Assisting Taiyanides on defense was senior captain Briana Muro and Alexandra Butler. They also had a great performance, keeping their sticks down and limiting the time the ball was in their zone. Norwalk looks to tie up the Wilton series on Wednesday, October 21, at Wilton High School.