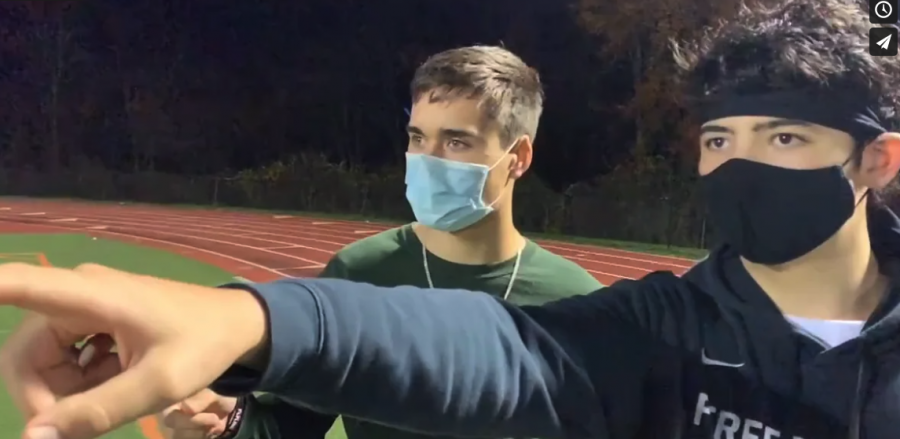 My name is Bryan Lowden and I am a current senior at Norwalk High School. All of my family members have graduated from Norwalk High and I will be the last one to complete the journey. My role as a Content Creator is to inform and entertain the viewers of the den. This all started with my passion and love for sports. When I was presented the opportunity to create content for Norwalk High athletics, I couldn't jump on the boat faster. You can find me at many Norwalk High games as I gather information for my podcast that I co-anchor, The Huddle. I played competitive baseball for over 10 years in my life however, last year my baseball career ended and my golf career began. As a current senior, I am seeking a college to study Finance and of course, a college where athletics are a huge part of the community. I look forward to keep producing content for Norwalk's fans.
FUN FACTS:


The Yankees are my favorite sports team


Apple Jacks are my favorite cereal


I have a passion for fishing


My dream job is a Portfolio manger or Financial Advisor


I have two older sisters


Bryan Lowden, Content Creator - B.C.S.N.
Jan 05, 2021

Coach Ryan Mitchell's Norwalk Roots

(Story)

Nov 19, 2020

No Excuses For Alistair Morin

(Story/Media)

Nov 09, 2020

Norwalk Field Hockey Loses a Nail Biter Against Crosstown Rival, McMahon

(Story)

Oct 23, 2020

The Huddle – BCSN Sports Podcast

(Story)

Oct 21, 2020

Norwalk Battles Against Wilton, Falls 1-0

(Story)

Oct 08, 2020

Boys Soccer Opens Up Season With Impressive Victory

(Story)