Norwalk Boys Soccer back For One Last Game
A team with heart never gives up.
Due to the Covid-19, the NHS Boys Soccer season was cut short, as they didn't get a chance to compete in the FCIAC playoffs.
The boys were hoping for just one more game even if it was a scrimmage and so their wishes were heard. Ridgefield also had their season cut short due to Covid-19, and both teams decided to play each other for the end of their season. On November 13,2020 the game will be held at Ridgefield, kick off will be at 6:00pm.This game will be a game to remember for the seniors of both teams, as this will be the last time they get to compete against a high school team. This decision was made because Ridgefield didn't get to have a senior night and they want their seniors to be honored that night. The boys were excited to hear this decision because they didn't want the season to just end suddenly. They are ready to compete until the end.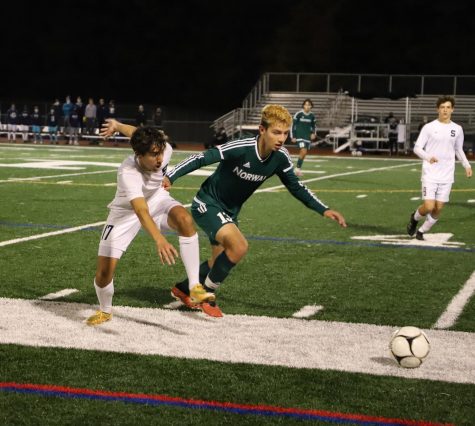 Greg Foster
Senior
Forward
David Gutierrez
Senior
  Midfielder
Christos Kutrubis
Senior
Midfielder
Oskar Otalvaro (C)
Senior
  Forward
Chris Papadopoulos
Senior
Defender
Jose Pugo
Senior
  Defender
Jhonny Santamaria (C)
Senior
Forward
Cristian Trofa (C)
Senior
Defender
Alex Vazquez (C)
Senior
Defender