A Take on Online School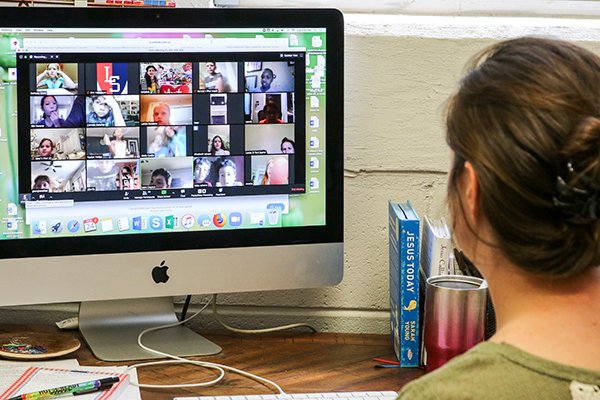 Online school has been a massive change for both students and faculty. As the first quarter ends, some students have transferred completely to remote learning, while some continue attending school for two days then remaining online for the next. Online school has had its disadvantages, and its perks for all.
Attending online school has been a bore for the majority of the time. Sure, staying at home and being able to lay in bed while attending class was fun for the first week, but a month of not attending school regularly has really taken a depressing toll on most. Students are unable to socialize with their friends and rarely talk to teachers which definitely changes the school year. Of course the importance of school is about education, but part of life is making memories with exciting friends, dealing with annoying teachers and getting yelled at for wearing your hood in the hallway.
The distractions of online school are unavoidable. Waking up ten minutes before class starts and pulling out your computer is nothing compared to waking up at six in the morning to take a shower. It is definitely a struggle to stay awake at times, and there is no doubt that students doze off during class. The fact that a phone, a refrigerator, and a bed are at your disposal while attending online class is a struggle – for your attention span. 
 As hard as this has been on all of us, safety must always be the number one priority. Staying home from school offers safety for everyone. If there were to be an outbreak in the school, students at home would have the peace of mind knowing they had not been in contact with the infected student or faculty member.
Although it feels strange to know that "going to school" only requires a few clicks of a button to be present, it does offer a better option for students who have trouble getting rides to and from school, have conflicting schedules, or even those who feel sick or are scared of being potentially exposed. This convenience is important to many students and their families.
This year has been rough on all of us. Each one of us has been affected by this virus in some way, and shaken by the storm that it brought over the world. Online school is one of the many changes that comes with the Covid-19 virus, and is not the easiest one to cope with. To look at the upside, these changes will not last forever, but it is good to know that online school is a viable option for now, and possibly years to come.