Stop The Book Bans
A view into why LGBTQIA+ books in public and school libraries should not be banned.
For decades now, there has been resentment and homophobia towards the LGBTQIA+ community. In recent years, this has spread to the school system and public libraries in the form of book banning. These book bans need to be stopped. In South Carolina, 2021, the governor challenged several different LGBTQIA+ books to be removed from school libraries. McMaster's argument is that the books are "obscene and pornographic". These ideas are ignorant and are not considering the teens that are learning from those books. In school, kids should be learning about these topics, since they are figuring out who they are.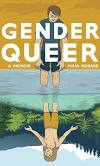 Florida's governor is in support of the "Parental Rights in Education Bill", also known as the "Don't Say Gay" bill. This bill wouldn't allow the discussion of sexuality and gender identity in schools. There has been a negative response from both teachers and students who feel like they have to hide who they are.
The impact of the LGBTQIA+ book bans falls to the students that go to the library as a safe place to learn and acquire information about these topics. Many of these students search for books that reflect their own lives, and that answer questions about their identity. However, they won't find them in countless libraries across the US.
One high schooler from Flagler County, Florida, Jack Petocz, was rightfully upset, after the book "All Boys Aren't Blue", about what it's like to be a black, queer boy, was banned from his school. He said, "I felt that my community was under attack, that they were trying to silence LGBTQIA+ experiences and voices within our community.
"
I felt that my community was under attack"
— Jack Petocz, high schooler in Flagler County, Florida
The book bans and challenges to books in the United States have dramatically increased within the past few years. Deborah Caldwell-Stone, the head of the American Library Association's Office for Intellectual Freedom, noted that "In September 2021, we saw a 60% increase in challenges year to year from the previous year." These books that are being challenged are majorly written by minority or LGBTQIA+ authors.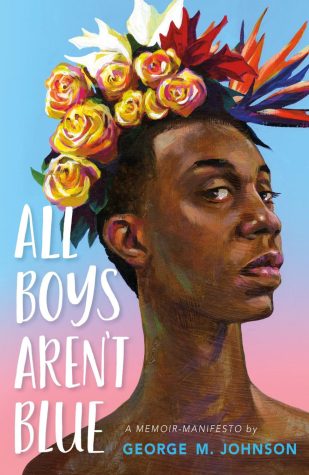 Some of these authors are not taking this lightly, understandably. One book, called "Gender Queer", written by Maia Kobabe, was banned or challenged in libraries in seven states. Many people, who think this book is inappropriate, are taking certain parts of it out of context. However, many students and young teens would find it very interesting, as it is about figuring out one's gender identity and sexuality.
Others can help out by contributing to LGBTQIA+ protests and gatherings, and by speaking up about it. Overall, these books should be allowed back into schools and libraries, as more and more people gather to protect the LGBTQIA+ community.
Sources –