Fundraising For A Cause
Spanish National Honors Society x The Pulsera Project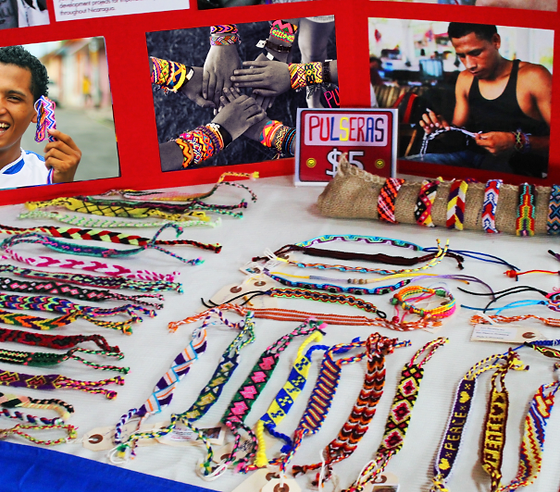 In the upcoming weeks, Norwalk High's very own Spanish National Honors Society will be working in collaboration with The Pulsera Project. The Pulsera Project is a nonprofit organization that "educates, empowers, and connects" Central American artists with students in US schools through the sale of colorful hand woven bracelets, or "pulseras" in Spanish. Proceeds from the sales of pulseras will be invested into Central American communities, as the organization works hand-in-hand with community leaders to find "high-impact" investments that benefit all involved. 
     Pulsera sales give students a chance to learn about the realities of life in Latin America while opening their hearts and minds to the uplifting, colorful side of Nicaraguan & Guatemalan culture. The Pulsera Project's mission reads as follows "⸺to make the world a more colorful and just place by educating and empowering Central American communities and US students. We engage US students in international service to provide economic opportunities for Nicaraguans. We also advocate for progressive ideas about international service that value economic aid as just one part of a mutual exchange that also includes the sharing of knowledge, ideas, and life experiences for the benefit of all."
"
Its going to be a great time, one for truly giving back to the community."
— Michelle Todeschini, National Honors Society Representative
     Part of working with this growing community is to also enlighten select Norwalk High students on the realities of community and school-wide interconnection. Alongside their advisor, Mrs.Todeschini of the Spanish Department, the Society members will supervise and command the pursuit themselves. It is part of their league to introduce students to independence and the beauty of teamwork.
     With this objective in mind, these advocates will meet with our very own principal, Dr. Moore, in forthcoming time to solidify their proposition to sell pulseras. We look forward to seeing them on wrists and in halls soon!