Movie Talk Podcast – Favorite Award Winners
Join DMCA students Angelina Valdovinos and Sophie Magnifico as they gear up for the film awards season in the 4th episode of Movie Talk.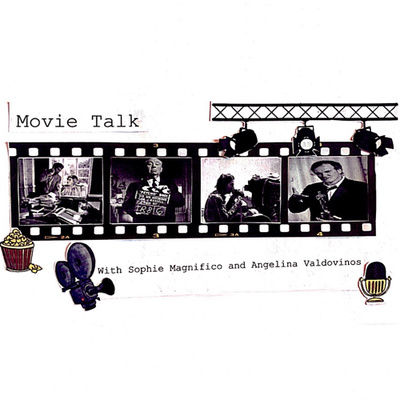 With award season having commenced in this lengthier episode we, Sophie and Angelina, bring to you a thoughtful commentary of our favorite award-winning films in their respective categories.
Angelina: From play adapted to film, I discuss the fantastical beauty of My Fair Lady's award-winning costume design. If I'm being honest, I debated between the cinematography of My Fair Lady and its costume design. Through settling on costume design, I delved outside of my set favorite aspects of film. I'm glad to have done so because I was able to develop an even greater appreciation for it.
Sophie: Ahead of its time in more aspects than one, I offer my perspective of Dog Day Afternoon's award-winning original screenplay. As expected, when you watch so many films you grow a grand appreciation for the backbone of it all, the script. In a toss-up between Polanski's Chinatown and Lumet's Dog Day Afternoon, I believe I made the right decision. I hope you can see why as well.
If you're interested in tuning into the awards, we sure are, information on what to expect in light of COVID-19 and the dates can be found in an article written by Angelina here. We hope you enjoy our fourth episode of Movie Talk. And, as always, watch these films!