One is Not Enough
This opinion piece is on why being a multi-sport athlete is better than being a one sport athlete.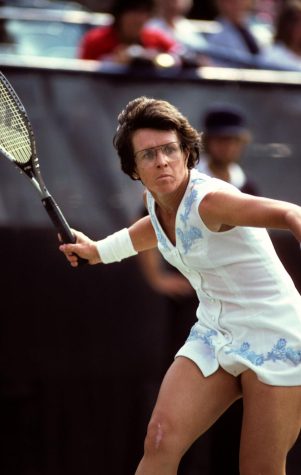 Billie Jean King once said, "Sports teaches you character, it teaches you to play by the rules, it teaches you to know what it feels like to win and lose-it teaches you about life." The only question now is, how many sports?
While some may say, being a multi-sport athlete means limited time and little or no offseason, being a multi-sport athlete is better than being a single-sport athlete because if you only play one sport you run the risk of hurting yourself by using the same muscle groups repeatedly and it is easier to "burnout".
"Playing just one sport year round can lead to overuse injuries," says orthopedic surgeon Mark Miller, MD. "In baseball, that may mean a little leaguer's shoulder, elbow injuries and other problems. In long distance running, that may mean stress fractures. Switching sports may allow recovery and use of different body parts and muscles that may reduce these overuse injuries."
In the 2018 NFL Draft, 29 of 32 (2018) first round draftees were multi-sport athletes in high school. In 2017, the number was even higher with 30 of 32. This is no coincidence. According to one study of NCAA Division 1 athletes
, 88 percent participated in an average of 2 – 3 sports as children and 70 percent didn't specialize in a single sport until after age 12. Approximately 70 percent of NFL players were multi-sport athletes as kids.
For me, sports have given me an outlet to not only be active but do something I love with people who I love. Playing more than one sport has changed my life tremendously. I first started off playing basketball for the local Girls Basketball Association of Norwalk in the 6th grade. I immediately made the travel team and from then on basketball was my "main sport." Going into high school, I knew I wanted to try something new when my mom told me about her time as the goalie of her field hockey team at Westhill High School in Stamford, Connecticut (Class of 88'). 
Start of my freshman year I started playing goalie for field hockey and fell in love with it. Not only was I playing a sport that I love but I found a second family playing it too. The girls I met playing a sport I was unfamiliar with have become what I would call some of my closest friends. And that sport I was once unfamiliar with has become second nature to do. While "trying something new" with field hockey, I continued playing basketball, playing on varsity since my freshman year. Currently, I have just started playing lacrosse goalie for Norwalk High and I again found a home there too. With the examples of not only the physical advantages but also the social and emotional advantages of playing more than one sport compared to only playing one, there is no reason to not "try something new." So, go out and pick up an unfamiliar stick, ball, and/or gear, you might surprise yourself!