Highly Anticipated Music Releases in 2021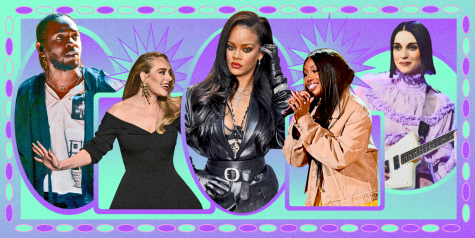 As the end of a global pandemic draws closer and closer, the music industry is brought with hope and joy for fresh new cuts from artists of all genres that have been highly anticipated in the new year.
Alternative/Indie Pop was popularized in 2013 with the release of Pure Heroine, which included the hit single, "Royals," a dreamy tune from sixteen year old Lorde. Since then, she released Melodrama in 2017, one of the best pop albums of the decade, and has been completely quiet on social media ever since. Back in May, she shocked the public by opening up her Instagram and stating that she had been working on new music over the years, and how she's incredibly excited for it. Living in New Zealand, the pandemic has made it hard to travel and work with collaborators such as Jack Antonoff who resides in America, but this year when new music arrives from Lorde, it will be her greatest, and without question worth the wait. 
The queen of alternative music is making her way back into the music industry after putting out her poetry book titled, Violet Bent Backwards Over The Grass, back in September of 2020. Lana Del Rey has recently released her album cover and tracklist on Instagram. Her long awaited new project, Chemtrails Over the Country Club, has been teased several times, and with the release of her new single dropping on January 11th, her next record is to be expected March 19th. 
SZA's work over the past few years has been the most successful in blending Alternative R&B through its borders into explorations of other realms. Her dreamy voice and simple, yet effective, production on the new single "Good Days," suggests her effort to continue sounds created in her highly successful album, Ctrl. SZA never leaves with disappointment, so it is hoped that she releases a new project this year. 
Additional recent releases and teasers from artists such as Bleachers, J. Cole, Rihanna, Noname, Travis Scott, Adele, Weyes Blood, Drake, and Cardi B, have suggested upcoming projects and exciting releases from all these various artists that ensure 2021 to be an exciting and new year of exploration in the music industry.