BILLIE EILISH HAPPIER THAN EVER WORLD TOUR & ALBUM

Happier Than Ever (Billie Eilish )
The 19 year old pop star known as Billie Eilish announced her brand new world tour "Happier Than Ever" on May 21st 2021. She announced the tour through her social media platforms such as Instagram, YouTube, Twitter, and even TikTok. She is expected to perform in places throughout North America, Europe, and Canada. With the world tour, she also announced her brand new album also titled Happier Than Ever which includes 16 songs produced by her and co-written by her broth
er Finneas who is also a musician himself. Titles of the songs include (in order) Getting Older, I Didn't Change My Number, Billie Bossa Nova, my future, Oxytocin, GOLDWING, Lost Cause, Halley's Comet, Not My Responsibility, OverHeated, Everybody Dies, Your Power, NDA, Therefore I Am, Happier Than Ever and Male Fantasy. The album would be her third debut album along with WHEN WE ALL FALL ASLEEP, WHERE DO WE GO? Which was released in 2019 and is a total of 14 tracks and don't smile at me which was released in 2017 with a total of 9 tracks (Considered more of an EP than an actual album due to the amount of songs) Although Happier Than Ever is expected to officially come out on July 30th 2021, Billie has still been providing her fans with some songs from the album such as Lost Cause, my future, Therefore I Am, Your Power, and as well as a sneak peek of sung lyrics to Happier Than Ever, and the instrumental to Not My Responsibility. Even with these minor sneak peeks of the album, Billie still has fans on the edge of their seats waiting for the full album. So far from what we have heard from the album it is not as similar as her other work from the past, so we are very excited to see this new generation of Billie Eilish and as well as her growth.
Billie describes the album as her way of showing that she is healing and becoming more comfortable with herself . Her last album WHEN WE ALL FALL ASLEEP WHERE DO WE GO was a bit more melancholy and sad from her songs and EPs of the past. The presale for the world tour tickets was on May 26th 2021 and the public sale was on May 28th 2021. Billie Eilish tickets are known for being extremely expensive and almost impossible to get due to the high demand that fans have for them. The tickets sell out in nearly under a minute for a world tour. Billie also released some exclusive Happier Than Ever merch like T-shirts, sweatpants, posters, music vinyl's, sweatpants, sweatshirts, hoodies and more. Luckily, I was one of the determined fans to buy one of these world tour tickets. I have plans to see Billie Eilish on February 18th of 2022 at Madison Square Garden in New York City. Stay tuned for Billie's new album Happier than ever on July 30th 2021!!
About the Writer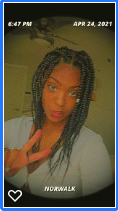 Leila Kerr, Writer
Hi I'm Leila! I am a sophomore at Norwalk High School. I'm a member of the bears marching band and play alto saxophone. I am also a participant of school...