J Cole Did It Again
J Cole's new album "The Off Season" is filling the top charts.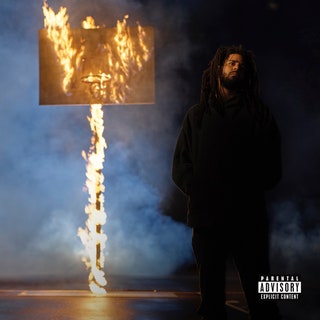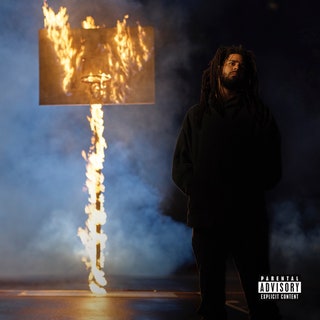 Jermaine Lamarr Cole (aka, J. Cole) started rapping at the age of 12 years old in his bedroom, and dropped his first album called "The Come Up" in 2009. He says, "Having my own room allowed me to turn into who I am." The house he grew up in was on Forest Hills Drive, which he named his 2014 album about. Jcole has 5 studio albums and 1 live album. Cole has won a Grammy Award for Best Rap Song, a Billboard Music Award for Top Rap Album, three Soul Train Music Awards, and 8 BET Hip Hop Awards. It is no secret that J. Cole is one of the best in the game.
Cole dropped his new hit album titled "The Off Season" last Friday, May 14. The legend posted the album track on Instagram a day before the release saying, "took years to reach this form." Cole's fans have been anticipating this album for the past year, and it definitely did not disappoint. Usually, J. Cole might simplify his verses or pick certain beats to give us a radio hit. Instead, with the new album he switched it up and made sure to let the fans know he's still a GOAT in the rap game and forever will be. Cole raps circles around us and really shows off his pen in the new album which has completely taken over the top charts. Every single song on the album has filled the top 20 in the charts this month, which says a lot considering the other artists that have dropped as well. These popular artists include Aboogie, Micki Minaj, and Kodak Black. As of May 16th, the number 1 song on the charts is "m y . l i f e", this hit song is a remake of 'A Lot', his colossal Billboard hit with Atlantan superstar 21 Savage.
Cole fans are very impressed by Cole's incomparable way of rapping to tell stories as he has done so well in the past. As one would expect from Cole, there is plenty of insight about his own past struggles or those of others around him. The song "p r i d e . i s . t h e . d e v i l" examines the problems of pride and his own battles growing up, sharing a story of someone pulling a gun on him. The vocabulary and flow that Cole produces is truly unmatched. "c l o s e," which samples the MF DOOM song "Valerian Root," laments losing a friend slowly to the temptation of drugs, before crime looks at his life. Many fans were concerned that this might be his last album. Cole cleared that up on "1 0 0 m i l '" by saying "can't leave the game yet, I feel like LeBron." He let us know that he is still here and wants to dominate. The basketball references are prominent  throughout the record "Ja Morant, I'm on my Grizzly" from "m y . l i f e" as he makes another transition in his life to pro ball in Africa. He played in high school and made the team at St. Johns as a walk-on, but focused on music and school, a rapper with multiple talents. Cole has done it once again, and has definitely set some high expectations for the future in rap.