Bears Football Outlasts Danbury, Improves to 2-0
Game summary of the Bears Football Team's second win of the fall season.
This past F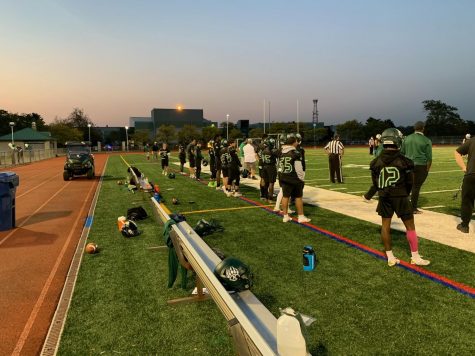 riday, October 9th, the Norwalk High football team pulled off their second straight win in a back and forth affair that came down to the wire. The win could be attributed to both Senior Quarterback Tommy Brown, who threw for 4 touchdowns, and Junior Camryn Edwards, who had 2 touchdowns and an interception of his own. While Danbury struck first to take a 7-0 lead, Norwalk's Jack Cahill responded with a touchdown catch from Brown to make it 7-6. Following another Danbury score, Camryn Edwards scored his first of 2 touchdowns 6 minutes before the half, but a failed 2-point conversion attempt kept the score at 14-12. Early in the third quarter, senior captain Donny Miller got loose for a 50 yard catch and run that put the Bears on top 20-14. However, despite an Edwards interception midway through the quarter, Danbury countered with another score of their own. The Hatters' offense then failed to convert the extra point, leaving the game tied 20-20 late in the third quarter. To start the fourth quarter, Tommy Brown led the Bears on a long drive that was capped off by a beautiful over-the-shoulder touchdown pass to Edwards, giving the Bears a 26-20. A strong defensive stand late in the fourth sealed another Bears victory. The team now looks ahead to next week's away matchup against Wilton, and is expecting similar results.