Excitement for the Girl's Soccer Season
There have been many challenges leading up to this season but the girls have their first game on Thursday. They have been practicing and getting ready for their rivalry matchup with McMahon. I was able to interview the captains and coach about this upcoming season. The Captains Cammy, Alyssa, and Nicole each had some words about the season. Each captain said the troubles getting ready for the season was the team chemistry. Since we are in a pandemic the girl's team has had to practice in different groups that separated the team. Although that was the case they didn't let it affect the team. Nicole said that one of the biggest differences between this year and last year was chemistry. She said that on and off the field they are all close this year. I was able to ask the captains what their hopes for the season were and they all answered and said they wanted to do better and they wanted their players to make all-state for their position. Talking to the coach Mike Surace, he was "cautiously optimistic" about the season. He described the season by saying it had a different feeling to it but he said it would change after their first game. I was also able to ask about their first game against their rivals and they all said that it brings extra excitement to the season having to play their rivals in the first game. The girls are excited and ready to start and they are prepared for whatever they have to face over the season.
About the Writer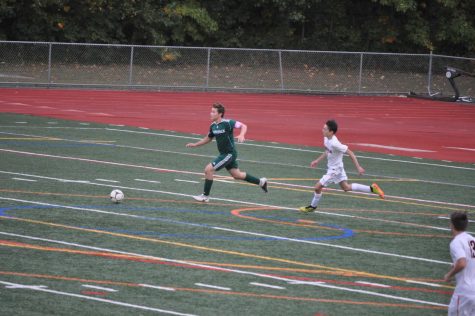 Avi Hurwitz BCSN, BCSN Content creator
My name is Avi Hurwitz and I'm a senior at Norwalk High. I am a content creator for NHS Bears Den and I love to write about each game I go to. At home...