Cakes and Cookies, Delicious Smells All Around
Review of traditional Sicilian bakery in Brooklyn, NY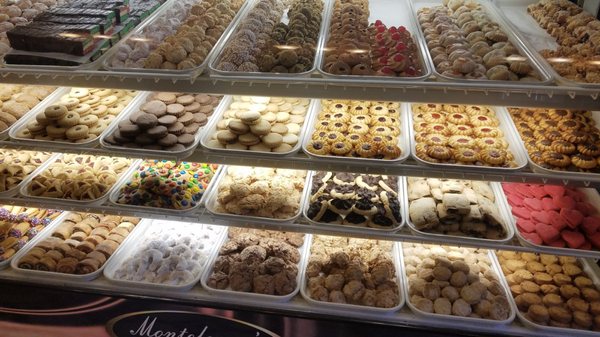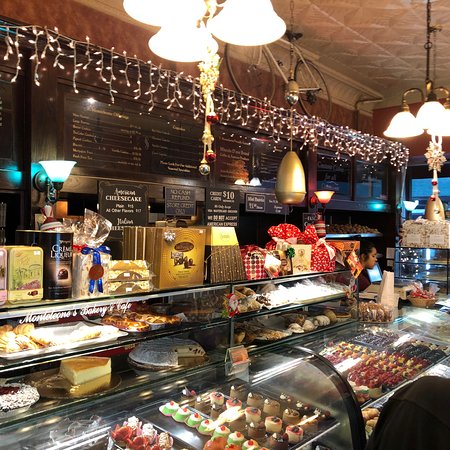 When you walk into Pasticceria Monteleone, on 355 Court Street, in Brooklyn, NY, you are overwhelmed with the delicious aroma of the cakes and pastries displayed all around. If I could wake up smelling freshly baked cookies, I would go there every day. This bakery is the one to visit if you are traveling in New York, and are looking for some good quality baked goods. They have a favorable location in Brooklyn, right around the corner from other stores, and houses. Along with that, right after we got our box of goods, we walked over to a local park to sit and enjoy them. 
The history of  Monteleone's is an interesting one.  A man named Antonio Fiorentino moved to New York from the island of Sicily in 1977. Then, with his family, they opened the bakery in Brooklyn in 2011. It is a traditional Sicilian bakery, with many pastries to show.
The interior of the bakery is very welcoming, with cake displays around right next to you as you walk in. Inside, to the right, there is a long display of all the pastries they have to offer. These include cheesecakes, cannoli's, tarts, all sorts of cookies, and lots more. When we entered, we were greeted by the friendly staff who were very helpful and willing to tell us about any pastries.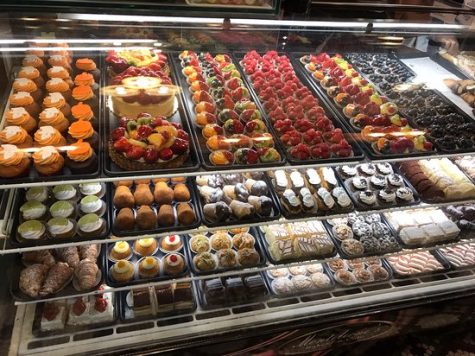 To really get the full experience, my mom and I got several different baked goods to try. They were all really delicious, and tasted freshly baked that day. Some of the specific items that I would recommend are the cannoli's $1.50, the mini key lime pies $2.00, and the Eclairs $2.50. The prices of the goods that we got were quite reasonable, and we got a whole box of items for less than twenty dollars.
However, since it was quite busy when we went, the staff had to get through everyone quickly. I felt a little bit rushed, but that is understandable when they have many people waiting to order food. If  you go to visit, try to pick a time when they aren't very busy, and you'll have a better experience. Once you get your food, you have the option of taking it to their lovely outside seating, or, finding a nearby park in Brooklyn to sit and enjoy the scenery.
I would definitely go back to Monteleone's, because even if it went by quickly, the staff were very nice, and the food was delightful.