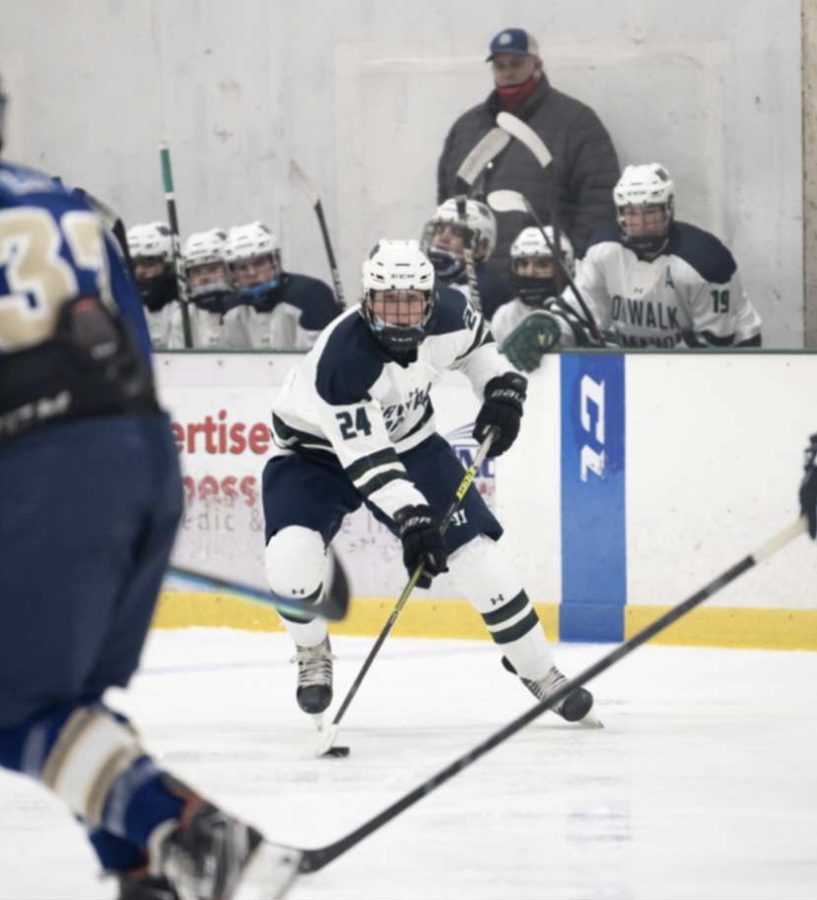 Skatin' with Hayden
An interview with NorMac's highest scoring player this season.
Hockey fanatic of 11 years, Hayden Cincotta currently has the most points on the NorMac team–standing at 3 goals and 5 assists, and it comes from years of passion and dedication to the sport.
Junior at Norwalk High School, Hayden Cincotta has greatly stepped up his game this year as he falls deeper in love for the sport of hockey. He has been playing since Kindergarten and does everything from skating on a pond, to traveling with an off season team. When asked why he started playing Cincotta said, "When I was little I played every sport. My dad always watched the Rangers games and went to them a lot when he was younger, so we started watching them together. Then in Kindergarten I begged my dad to take me skating, and started going every weekend, and it just progressed from there." Soon after his first time on skates, Hayden got in his pads, was given a stick, and has never looked back.
With a sport like hockey, family plays a huge roll from driving to practices, to practicing with you at home. For Hayden, his dad is what of his biggest inspirations as well as his motivation to get better. On top of that Hayden is greatly inspired by the pro hockey player, Connor McDavid. He shares his favorite shot, the one-timer, and celebration with the Oiler's player. "I put my knee down on the ice and pull a bow and arrow before celebrating with my team."
As for what's next for Cincotta, he hopes for a successful rest of the season, and an unforgettable senior season next year. As for his points system Cincotta said, "I would really like to reach 30 points by the end of the season." That would be his goals and assists combined. Keep an eye out for Hayden Cincotta as he's on the rise on the NorMac hockey team.