D.M.C.A. students display their Passion Projects in a Virtual Art Gallery
Virtual Art gallery is the way for students to show off their passion projects.
The students in the spring of 2020 had to find a way to let the world see what they were passionate about.  The answer came in the form of a virtual art gallery that is reminiscent of the video game Minecraft.  The students are constantly working on "telling their stories their way", explained Duffy Franco, one of the instructors in the Digital Media Communications Academy.  "We faced a challenge with distance learning about how to showcase the variety of stories that the students create.  This virtual space allows us to display a variety of works in a fun and creative way." said Franco.
The teachers of the D.M.C.A. invite you to click the link and explore.  We are also including our animated intro video that gives you a taste of who we are as a program.  All of the work you see is created by high school students in the D.M.C.A. program, which is a part of Norwalk High School.
To go to the virtual art gallery click this link. Virtual Art Gallery
About the Contributors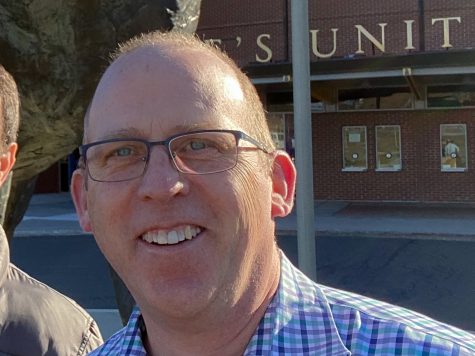 Kyle Seaburg
Kyle Seaburg is currently in his 28th year as a teacher and coach at Norwalk High School.  As the Project Lead for the Digital Media and Communications...