Field Hockey's Season Expectations
Will they fulfill their hopes?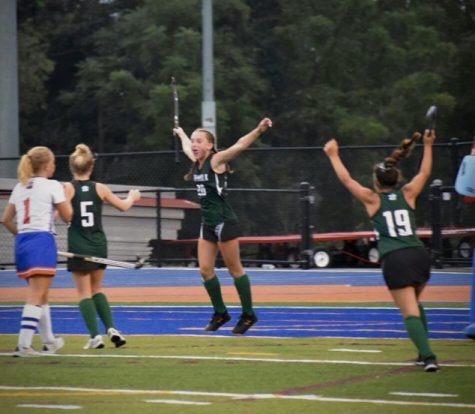 Coming off of a modified year, the girls Field Hockey team has worked really hard to return to a normal season.
Throughout practice, the girls trained to their full potential. The girls have played four games so far, leaving them to have a record of 2 wins and 2 losses. They beat Danbury and Stamford, but loss to Staples and Darien. The team is lead by captains, Sophia Kiriaki Taiyanides, Sara Spielman, and Gemma Warde. Captain Sophia Kiki, stated "… having the fans in the stands helps a lot and its nice to know there is people near by watching, it helps us get more hyped." Last season, the amount of people in the stands were limited to only two people per player. Now as the 2021 season has begun, the amount of people in the stands is unlimited. The team is made up of 12 upperclassmen and 9 underclassmen.  Captain Gemma Warde stated " our biggest challenge this year is that a lot of people on the team are new, a very young team." Although, this doesn't effect their hopes and goals for the season. As Captain Sara Spielman stated "as a team we are really good at reading each other and each others mind." The Field Hockey team is hoping to make it to States! Good luck girls!