Bears volleyball falls short in 2nd round of the playoffs
Filmed by Avi Hurwitz. Edited by Sophia Taiyanides
The Bears played their second playoff game against the Tigers on Saturday the 7th in Ridgefield. The Bears started off the game with a bang and had an impressive first set, winning 25-19. The Bears were up 16-13 in the second set until a timeout was called by the Tigers, who then scored six strait points, forcing the Bears to call a timeout at 16-19. After that timeout, Devon Wilkins, with great support from her team, severed nine consecutive times to finish the set 25-19. Nicole DiLauro and Chloe Zurkowski were also a big part in the first set win with Chloe having three points and two of them being blocks. Nicole had seven points in this set tallying three aces and four spikes. The next set the Bears were fighting from behind when they found themselves down 12-18 but forced a timeout from the Tigers after they made it closer at 15-18.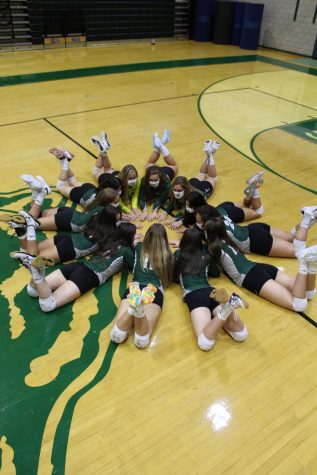 The Lady Bears continued to battle and forced the Tigers to call a timeout at 19-21. Despite the amazing effort from Brinn Renwick, her seven points with two aces and five spikes were not enough to win the set as Norwalk lost 23-25. The third set Norwalk fell way behind and lost the set 14-25 with China Tinnen scoring the majority of the Bears points with three aces and a spike. The fourth set the Bears front line played excellent with everyone getting involved. China Tinnen recorded a block and two aces, Nicole DiLauro had four spikes, and Isabella Arvanitis had a dig, two blocks, an ace, and two spikes. Unfortunately, the rally back wasn't enough to win as Norwalk lost the set 23-25. This was a great season for the volleyball team despite the limitations from Covid-19 and they should be proud and happy of the way they played all  throughout the season.
About the Contributor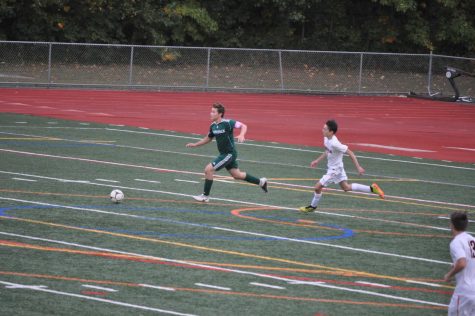 Avi Hurwitz BCSN, BCSN Content creator
My name is Avi Hurwitz and I'm a senior at Norwalk High. I am a content creator for NHS Bears Den and I love to write about each game I go to. At home...