The Legacy of Dodgeball
This story has detailed accounts of the first ever dodgeball tournament, how the rules have changed over the years, and information on the upcoming dodgeball game!
March 1, 2023
One of Norwalk High School's most beloved tradition's is coming up right around the corner. That is, of course, the Dodgeball Tournament! With such a long history of fun, light-hearted competition to raise money for various charities, I wanted to explore the first ever dodgeball tournament which was in the year 2010.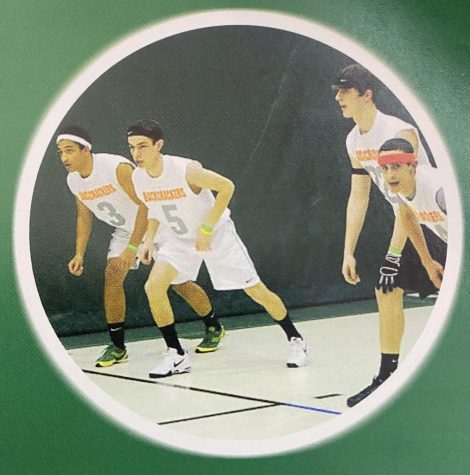 The first idea of the Dodgeball Tournament occurred in the fall of 2009. There was an Earthquake in Haiti and large population of citizens in Norwalk from Haiti so, the class of 2010 wanted a fundraiser to help give to the people and country of Haiti. From there, dodgeball was proposed and after months of planning, the tournament was created and they called it "Hit 'Em For Haiti."
One of the original players who participated in the first dodgeball tournament was math teacher, Mr. Lepoutre. He played on a team called the "Back Crackers," (pictured above). It was called that because his team was sponsored by his friend's parents who were chiropractors.
He explained that their jerseys were based on Syracuse basketball jerseys; with white sleeveless shirt, grey, orange: 'Cuse colors.
Lepoutre describes the tournament by saying, "It was awesome! It is one of the best memories that I have and was a great legacy that we left." After he graduated high school, every year the tournament got bigger. He also said, "I think it's the most successful fundraiser that this school does," he continued, "I look forward to playing this year with The Back Crackers again."
"
I look forward to playing this year with The Back Crackers again!
— Michael Lepoutre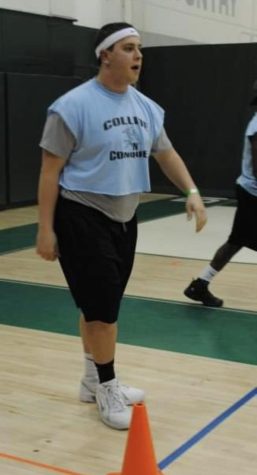 Another person who played in the first dodgeball tournament was special education teacher, Mr. Romano. The original tournament's winner was a team called Swag Squad. However Romano played for Collide and Conquer. He recalls the tournament as "a blast." His favorite memories was when he made a crazy dodge that the whole crowd went crazy for and also one point during the game, the 6'4 varsity quarterback was in a tiebreaker with 5ft girl's soccer player, 1v1.
Although most rules are similar to the first game, the 400 raised rule and most amount of money raised rule wasn't always a thing. It was created a couple of years ago but wasn't around for the first couple games.
Nearly 13 years after the original dodgeball tournament was played, it has returned! To have your team registered you will need a $50 deposit and $200 to play total. Registration has already opened and will close Friday, March 10, 2023. The captains meeting will occur on Tuesday, March 14.  There are 10-12 players per team with at least 2 boys and 2 girls on each team.
The game is on March 16th at 6:00. Funds are going to the following:
Tunnels to Towers Foundation: 60%
Helping Hands: 20%
Unified Sports: 20%
Hope to see you at the 11th annual dodgeball tournament!