Lady Bears are Hungry!
Girls Varsity Basketball Enters The Mid-Season Point In Their Season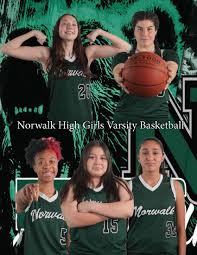 The lady bears basketball team is having a blast so far as they play together this season. Back in December we talked to some of the girls as they said they hope to work on the teams bond. As they head into the mid season point, we can tell that their team chemistry is definitely a strong factor. If we recapped theirs goals from the preseason, we can say that they are definitely reaching them. With their record being 3-5, the lady bears are definitely hungry for victory!
We got a chance to talk to team captain Tiffany Martinez. "We have much room for improvement and are working harder than ever." Tiffany says as she expresses her thoughts at this point in the season.  We asked Tiffany about their top goal which was team bonding. Tiffany says, "Our team bond is amazing and we all enjoy being around each other. We are like one big family." This is great to see their goals being reached this season. Lastly we asked Tiffany what they are planning to do to improve their season. "We are going to keep giving it our all and try to enter each game with more and more energy each time." Tiffany says. At this mid season point, it is amazing to hear that the team is looking for improvement and are still very hungry.
As the season continues we hope to see these girls succeed. They play their hearts out each game and it definitely shows. As they enter the half way point, they are hungrier than ever! The lady bears will keep striving through this season, as they are just getting started!