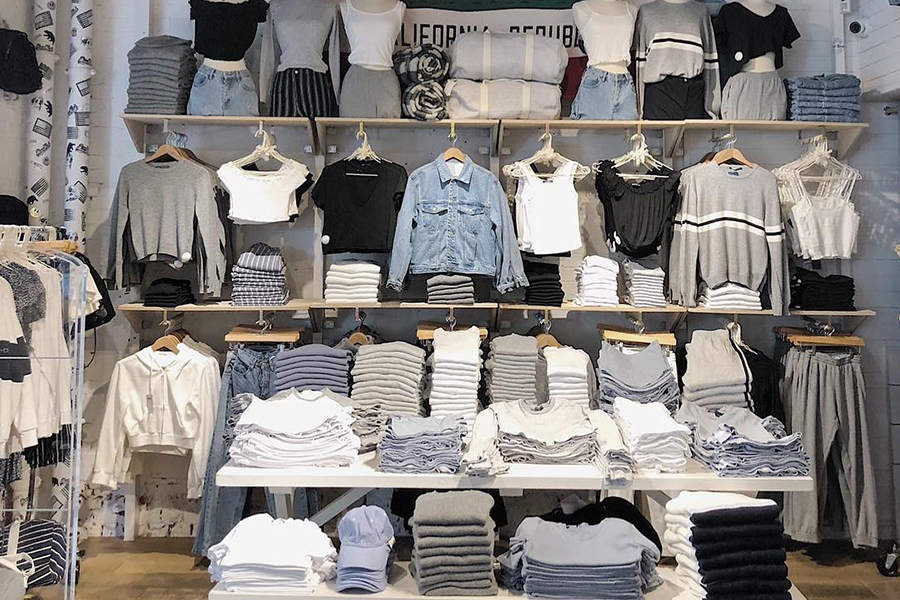 Westport Goodwill $
Students rated this best for thrift finds. Between accessibility and affordability, this destination has become increasingly popular this past year. There are loads of "good-as-new" finds and it is almost guaranteed that you will never leave empty handed.
Subdued and Brandy Melville $$
When it comes to simple styles and colors, these are the places to look. Voted "best for basics", these stores have clothes that are perfect for effortlessly stylish everyday wear.
H&M $$
If you are looking for affordable "formal" wear, this is the place to go. In both the Sono Collection and Danbury mall, H&M has great options when it comes to dressing up for certain occasions. 
Zara $$$
This store has been one of the most popular stores as of late, and it is obvious why. Zara seems to be the go-to store for high school students as of now because of it's high fashion vibe and classic/mature styles.
Pacsun $$
Norwalk High Students chose Pacsun when it came to the best jeans. The sizes are reliable/ consistent and are always keeping up with what is "in". Pacsun also offers a wide selection of shirts and dresses that are perfect for quick, easy outfits. 
Aerie and Lululemon $$$$
When it comes to comfort and athletic wear, these two stores were deemed the most popular. Both selling flattering, high quality products, Aerie and Lulu have definitely been the places to go since the recent yoga pants craze. 
Princess Polly $$$
For those online shoppers out there, this might be just the site for you. With trend reflective pieces and an array of event wear, Princess Polly never disappoints. 
Urban Outfitters $$$$
As a more expensive option, Urban also offers very "current" styles. Along with their clothes, Urban Outfitters also has an impressive accessory section, consisting of anything from bucket hats to 70's inspired sunglasses.